SOLDERING IRON'S & KIT'S
---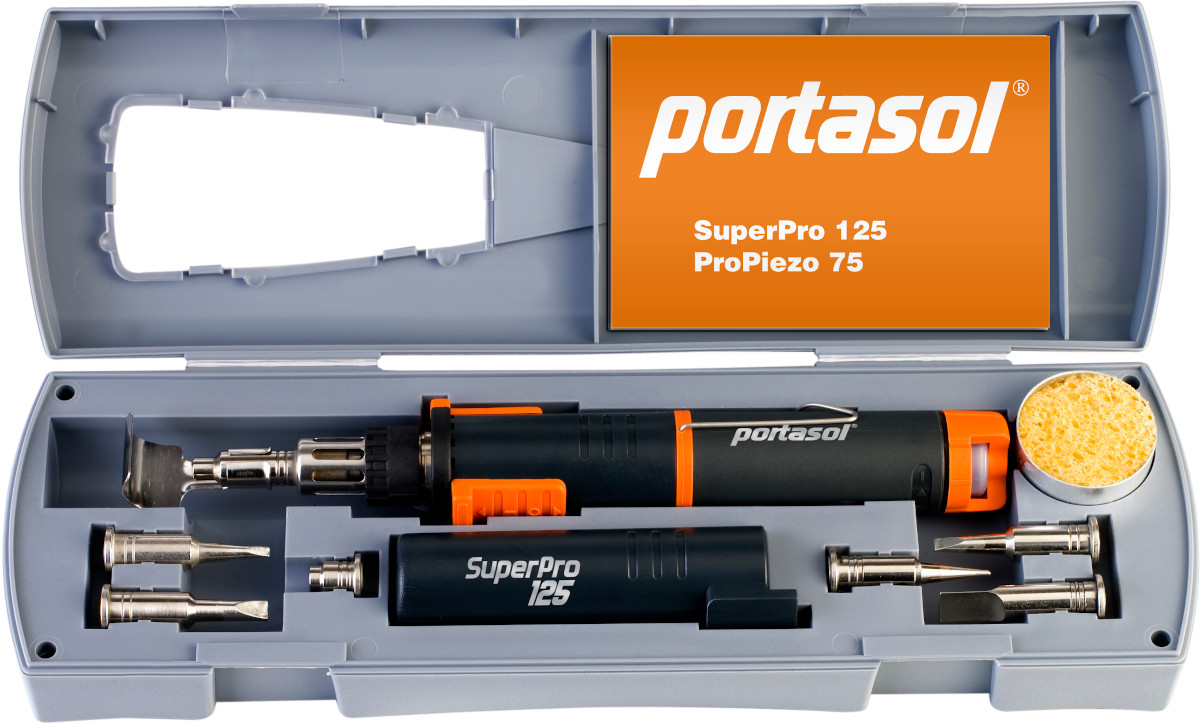 Portasol Products
Portasol products are a range of high quality gas powered heat tools which are distributed throughout the world by a network of valued distributors. Pioneers of this technology, we are the no.1 choice for professional and DIY users.
---
Super Pro 125 Accessories

Pro Piezo 75 Accessories

---
PLASTIC WELDING
---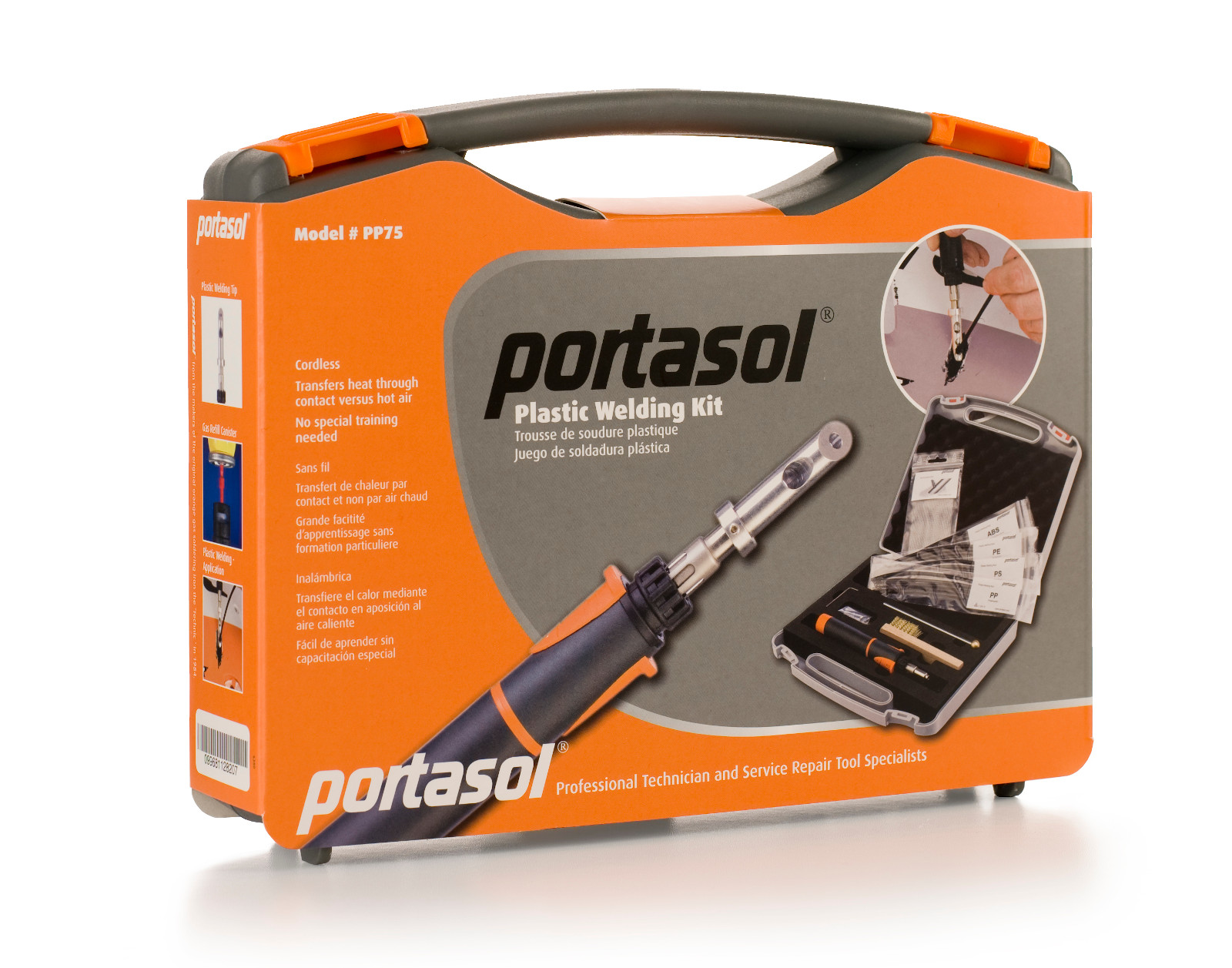 Portasol Plastic Welding Kit
A portable, compact and easy to use kit developed specifically for professionals for repairing plastic components e.g. car bumpers, motorbike fairings. Popular kit for hobbyists in the modelling and slot car industries and also for repair of sports equipment such as canoes, kayaks and skis.
---
Plastic Welding Tips & Accessories
---
The Portasol Advantage
Welding can be carried out next to heat sensitive parts e.g. cables, foams and textiles
Thin plastic parts and sheets can be welded, no uncontrolled heat transfer which means less wrinkles in parts to be welded
No oxidation of parts by hot air.
Problematic plastics that absorb warter are easier to weld, e.g. ABS, PC and PA plastics
Short distance from tip to grip - gets you closer to your work
Unique patented front-end provides extra durability
Cordless
Easy to learn and practice without special training
Light Weight
Quiet Operation
Reinforcement grid for extra strength
Contact Heat Transfer (not hot air)
BUTANE TORCHES
---
High powered butane torches are ideal for Soldering joints, plumbing and brazing, - Heat shrink tubing, paint stripping - Air conditioning - Fusing rope ends, loosening frozen or rusted nuts and bolts - Heating and bending thin materials.
---
The Portasol Advantage
A HIGH power butane Torch with massive 2,797
BTU/h flame power, extra strong welded stainless
Steel head built to protect the burner.
Made with butane compatible plastics
Ultrasonically welded tank - prevents gas leaking.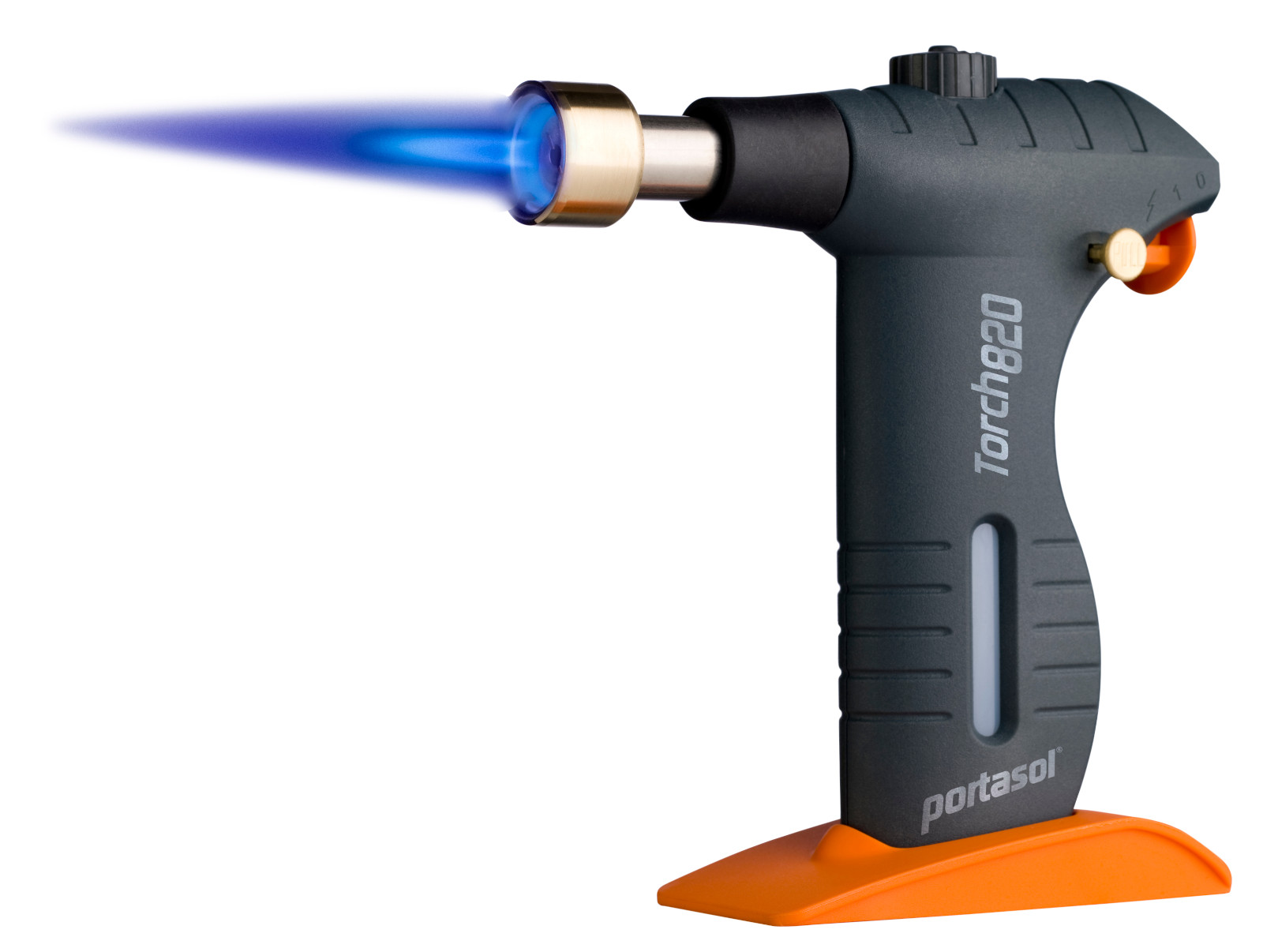 AGRI
---
Calf Dehorner 3
Cordless Gas dehorner, up to 225 watts equivalent power.
The dehorner 3 working head has increased strength with the addition of a 20mm stainless steel tube flame housing. Resulting in the dehorner 3 front end being much stronger and robust. It also has a new ignition system featuring both click to ignite and now new manual ignition. It also features a new robust durable mechanically held ceramic offering far superior protection to the ceramic.
---